Born From A Passion For Speed
TorqStorm Superchargers® is a rapidly growing, popular supercharger for the average individual looking to make a significant horsepower and torque gain with their vehicle. 
Capable of flowing 1250cfm, Torqstorm Superchargers® are able to support over 700hp individually, and over 1200hp with our Twin Supercharger kits!! 
Self contained oil system, straight cut gears, ceramic ball bearings, 8 blade 75 mm billet impeller, and 3/4″ thick mounting brackets. We are able to provide you one of the most brute, forceful, and efficient superchargers on the market.
All TorqStorm Supercharger kits are built to order. In most cases each kit will take approximately 4 weeks to build. Additional time for black anodized kits.
Thank you
Torqstorm Team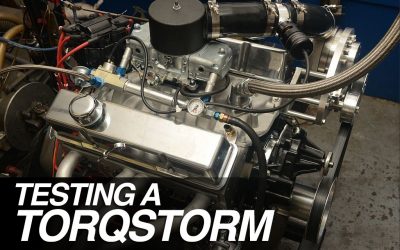 Always on the look out for cool new power adding parts, the guys over at Pace Performance wanted...
Engineered Performance Supercharging at its Best
All of us at Accelerated Racing Products™ have a love of cars, from the restored beauty to the all-out race car. Our passion for speed was the driving force behind inventing TorqStorm, a supercharger for all levels of car enthusiast.
Each TorqStorm® supercharger is made in our CNC machine shop housing 7 CNC mills, including a 5-axis, which we use to cut the billet impellers with exact precision. We also have 5 CNC lathes, some with live tooling and a sub-spindle. This technology, combined with our 20+ years of machining experience has allowed us to create one of the most efficient superchargers on the market. We are so confident of this, that your purchase of a TorqStorm® supercharger comes with the best warranty in the business.